Self-employed? Newbie?
Welcome to faircollect!
Selbstständig? Neueinsteiger?
Willkommen bei faircollect!
What do I need in order
to start at faircollect?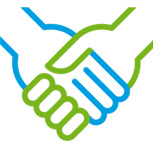 Ideally you already have an independent business with a trade license. Of course, you can continue your existing business in addition to the cooperation with GLAESER-textil and faircollect.
Obviously we also give newcomers and partners who are not yet self-employed the chance to work together if they are suitable. Solely a suitable vehicle (small van, truck, etc.) with the appropriate driving permit is mandatory in order to be able to pick up and transport the recyclable materials that have been collected.